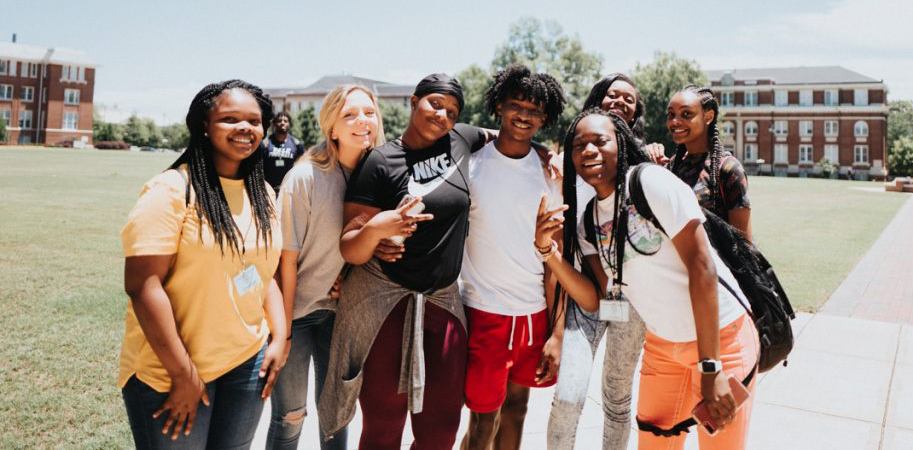 Holmes County Students Overcome Challenges to Excel Academically
Cameron Keys achieves exceptional score on AP Computer Science Exam; Cai Davis awarded National Science Foundation Scholarship.
The Global Teaching Project was founded on a simple premise—every community has promising students capable of excelling academically, even in rigorous courses, if provided quality instruction and sufficient supports.
GTP's Advanced STEM Access Program, now in its fifth year, acts on that premise by providing promising high school students from rural, high-poverty Mississippi communities access to advanced STEM courses they need to achieve their full potential, but which their schools otherwise could not offer, due to both resource constraints and a chronic, and worsening, shortage of qualified teachers. Currently, the Global Teaching Project serves over 400 students at 28 schools, which work with GTP to offer over 50 classes in AP Physics 1, AP Computer Science Principles, and AP Biology.
Cameron Keys and Cai Davis, 2021 graduates of Holmes County Central High School, exemplify the students GTP exists to serve, and their successes emphatically affirm GTP's premise.
While at Holmes, Cameron and Cai both were part of the Advanced STEM Access Program for two years, taking AP Physics 1 and AP Computer Science Principles, and both excelled in uniquely challenging circumstances.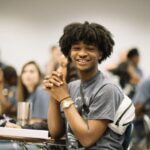 In May, Cameron achieved a score on the AP Computer Science Principles exam that was earned by just 0.3 percent of U.S. high school students, and 0.1 percent of Mississippi public high school students, according to the most recent College Board and U.S. Department of Education data.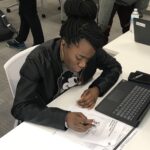 In September, Cai was awarded a National Science Foundation grant for promising minority students that will pay her a monthly stipend for four years of undergraduate STEM education, as well as graduate study, so long as she continues her strong academic performance.
Cameron's and Cai's achievements, remarkable under any circumstances, are nothing less than heroic given the challenges they had to overcome.
Holmes County Central High School is the only public high school serving Holmes County, a rural area in the Mississippi Delta that has the lowest median household income among the state's 82 counties, and the second lowest median income among all 3,143 U.S. counties and county equivalents, above only a single, much smaller jurisdiction. For generations, Holmes County has been afflicted by pervasive poverty and demographic decline—today, it has fewer residents than before the Civil War. Moreover, the community's struggles have been evident in its schools, which have been subject to multiple consolidations and plagued by administrative turmoil—in August, the state announced that it would disband the local school board and take over the Holmes County School District after the Mississippi Commission on School Accreditation concluded that an "extreme emergency" exists in the county's schools.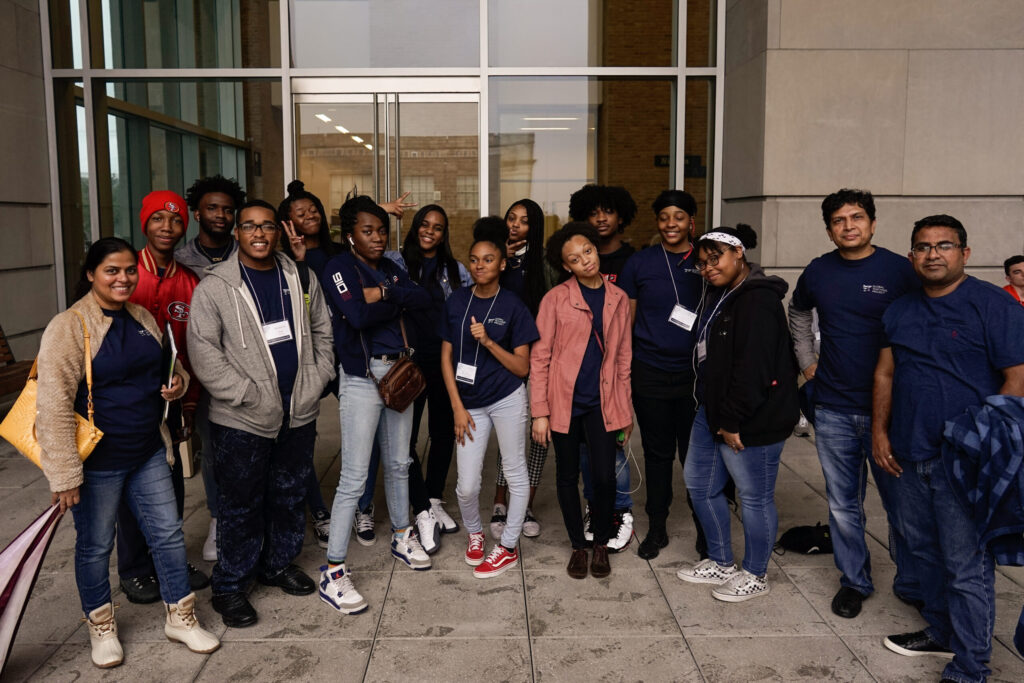 COVID greatly exacerbated the educational crisis that already existed in Holmes County. COVID hit particularly hard in Holmes County, where the COVID fatality rate is more than double the national figure.
In response, Holmes County physically closed its schools for 17 months—from March 2020 to August 2021, including the entire 2020-2021 academic year, when Cameron and Cai were seniors. During that time, students had to learn without attending a single class in person, a colossal challenge in a county where, according to U.S. Census data, a substantial majority of homes do not have broadband internet access.
Cai and Cameron refused to let those challenges hold them back. They committed themselves to a rigorous course of study, and were undeterred by seemingly insuperable impediments.
In doing so, they defied state and national trends—the number of students taking AP exams dropped sharply in the wake of COVID, both in Mississippi and across the U.S. Schools also pulled back—in Mississippi, the number of public schools that offered either AP Physics 1 or AP Computer Science Principles declined by over 30 percent in the 2020-2021 school year (excluding schools working with the Global Teaching Project, which increased their AP offerings).
Cameron and Cai worked closely with a team of dedicated educators—Iftikhar Azeem, a gifted teacher at Holmes who has worked with the Global Teaching Project since inception of the Advanced STEM Access Program; AP-certified, Mississippi-based Supervisory Instructors Dane Peagler and Anna Creekmore; and tutors Brian Dolan, a Yale Physics major, Viviana Rosas, a University of Virginia Computer Science and Chinese language double major, and Olivia Goodrich, a Virginia Physics and Math double major. Those educators provided Cameron and Cai instruction and academic support through videoconferences, to the extent internet permitted, as well as by physical textbooks, workbooks, and instructional materials sent to students' homes.
Cameron attributes his success to "A lot of diligence and determination, but also a lot of tutoring sessions" so that when the AP exam came "I knew what to expect". He is particularly grateful to Mr. Azeem, and to the tutors, who "didn't give up on the students, no matter how hard the material was." He also praises various elements of the Advanced STEM Access Program, especially the residential programs at Mississippi universities, which he says "helped me to network" and make friends at other schools with whom he remains close. Together with those friends, Cameron made dance videos while at the residential programs that he still watches regularly because, he says, "they bring me joy".
Cameron's AP score earned him college credit that may be applied to degree requirements at hundreds of universities. Currently, Cameron is at Holmes Community College, where he maintains "nothing less than a 90 average" in his courses, including Materials Science and Computer Automated Drafting. After completing his two-year degree next year, he plans to enroll at the University of Southern Mississippi, which has a prominent School of Polymer Science and Engineering.
Cai is in her first year at Jackson State University, where she was selected for a summer STEM program for outstanding incoming students. Cai reports that, because of her work at Holmes, the JSU summer program presented familiar material: "Overall, it was the same thing." Moreover, her high school AP courses allowed her to stand out among even a talented group of students. Cai states that JSU also noted both her GPA in high school, as well as the "APs on the transcript", and encouraged Cai to seek the National Science Foundation grant, which she applied for, and was awarded, with the support of a recommendation from the Global Teaching Project. Cai is currently studying Biology, and contemplates a career in a health care profession.
We recognize that Cai and Cameron are not typical—they are exceptional in many respects. Nonetheless, we are working in the hope that they prove to be prototypical. Cai and Cameron have shown that students from every community can succeed, even amidst extremely challenging circumstances, if given the opportunity and needed support. We look forward to sharing similar stories going forward.
For further information, contact matt.dolan@globalteachingproject.com.