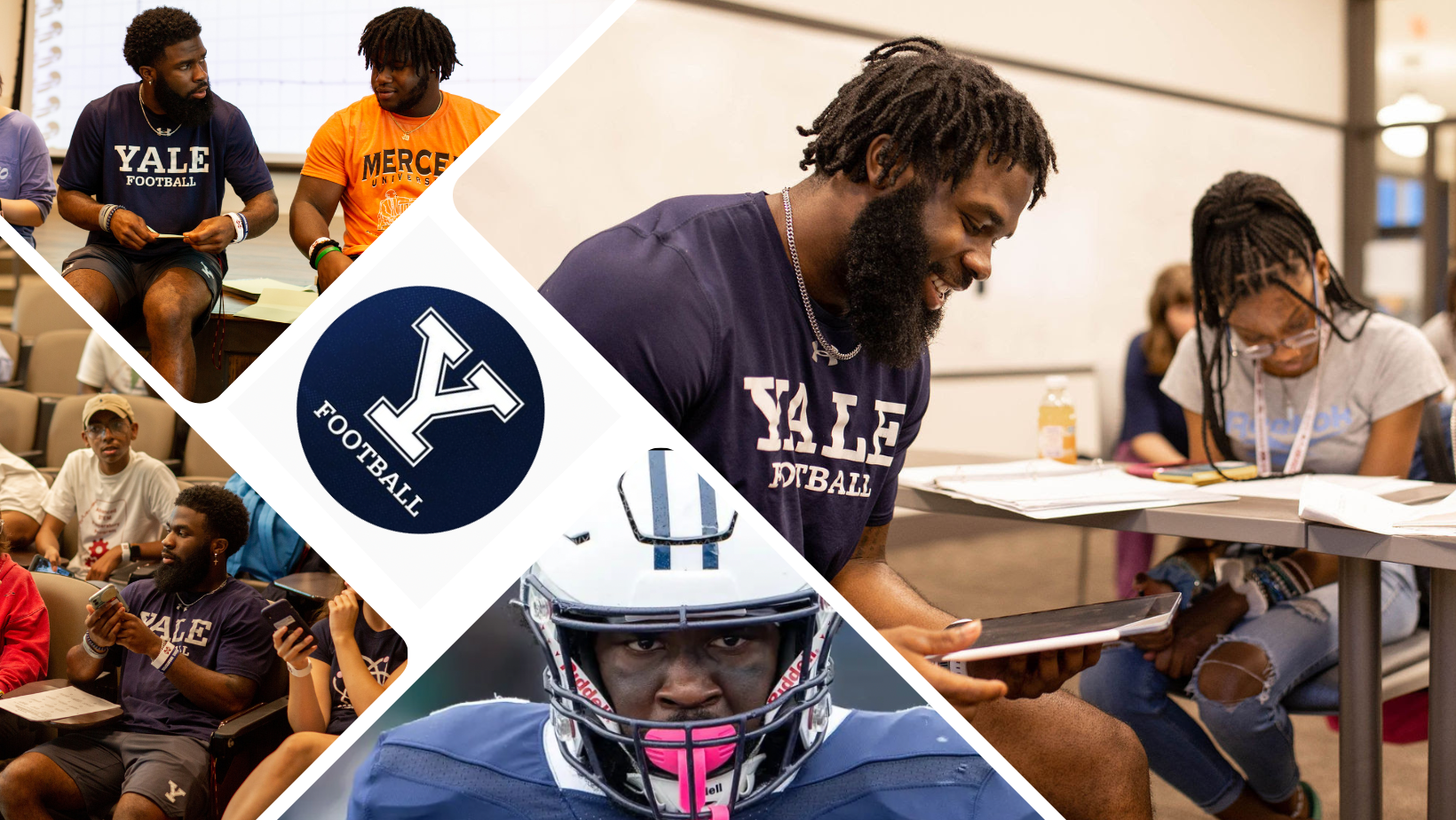 Tré Peterson: Teaching Assistant and Football Award Winner
Yale University junior running back Tré Peterson is a recipient of the New England Football Writers Association Gold Helmet Awards presented by the Jack Grinold/Eastern Massachusetts Chapter of the National Football Foundation.
Peterson, a native of Columbus, Georgia, and a graduate of Columbus High School, is a Global Teaching Project Teaching Assistant, as well as a student-athlete at Yale. We are proud of Tré's accomplishments and dedication to his academics, sport, and the students he helps though our Advanced Stem tutoring program.