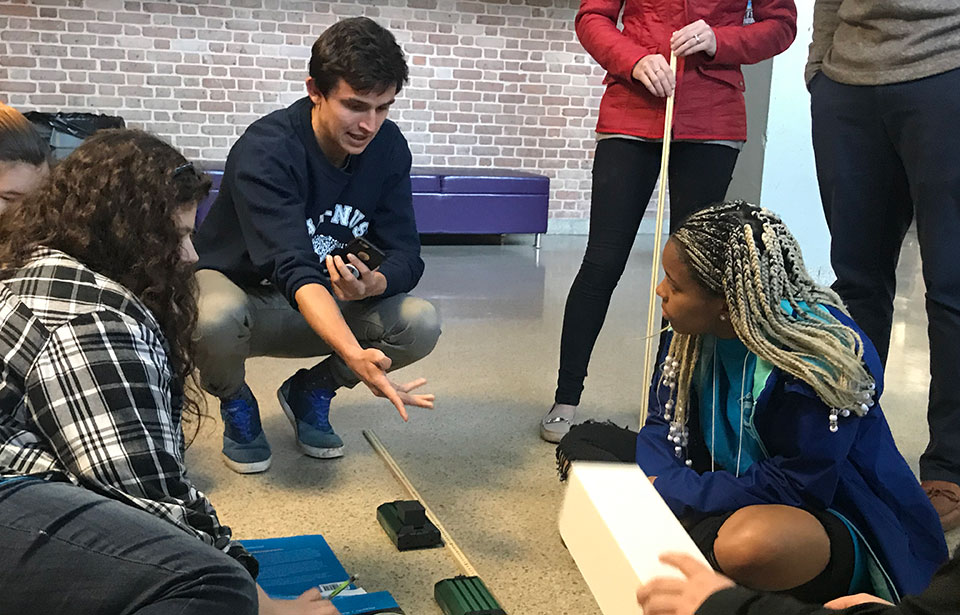 Sam Day-Weiss, Yale Class of 2020, reflects on his experiences as a GTP Tutor
Tutoring for the Global Teaching Project (GTP) for the last three years has been an unparalleled experience. Starting with a class of just two students at Lake High School in Scott County, Mississippi, at the beginning of my Sophomore year of college, I finished my Senior year with eight students. The program has grown so much in the past few years, and I am grateful to have been able to grow with it.
I was originally drawn to GTP because of my interest in Physics. I one day hope to be a Professor, and I wanted to practice teaching the subject that I love. While I've certainly improved my skills as an instructor, the students I've met through the program have brought me so much more than this. I've had the privilege of hearing the stories and aspirations of individuals growing up in circumstances radically different from my own, and tutoring sessions became a time to step out of myself and appreciate learning.
While participating in the Advanced STEM Winter Program in Jackson in January 2019, I was continuously impressed by the eagerness of my students. I was reminded of the power of collective endeavors as we put aside our different life experiences to form connections through a subject that we all worked to understand better together. I am still in touch with several of my students from that year, and I'm excited to see where life takes them.
At the end of this year, I had the chance to take part in the Senior Day program. It was incredible to see how many students had taken the course, and it was a time to share the grief that I have felt myself about not celebrating graduation in person with friends and family. My grandfather, Rainer Weiss, a physicist, gave a short presentation during this event where he emphasized the value in taking non-conventional paths. I hope that all of our students will take this advice to heart, just as I will as I move forward to the next phase of life.