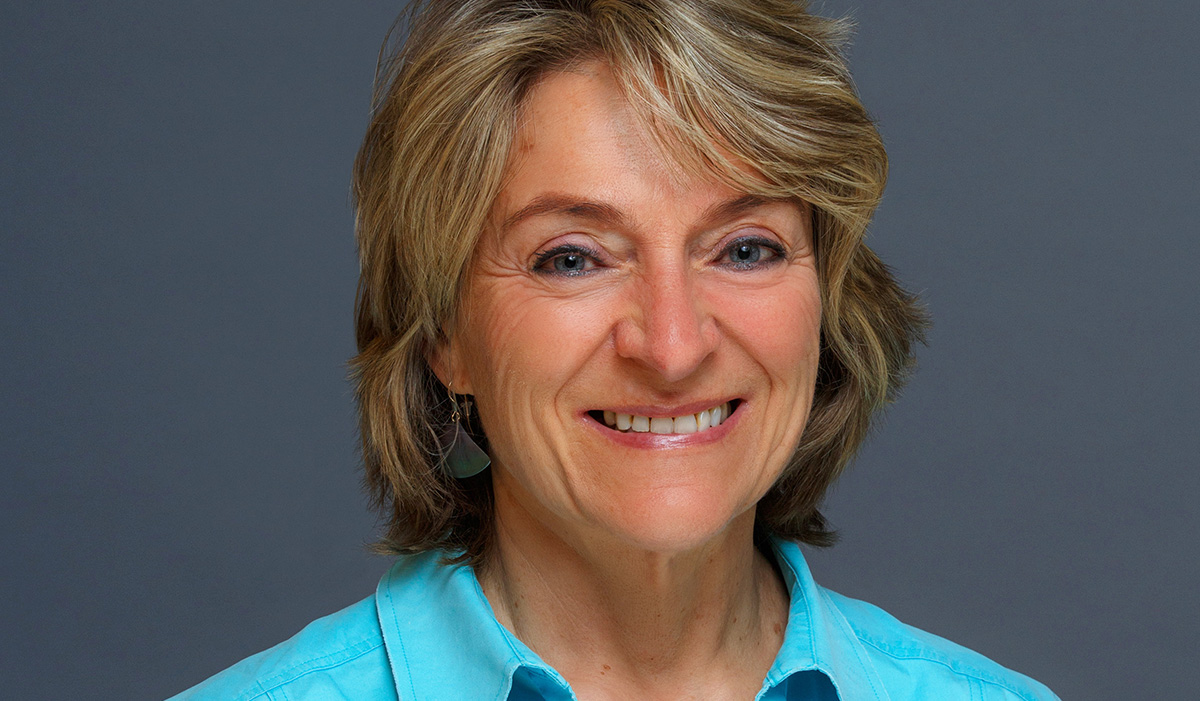 Textbook Author Prof. Urry Leads New Biology Course
Professor Lisa Urry, lead author of the nation's most widely used Biology textbook, will serve as lead instructor of the Global Teaching Project's inaugural Advanced Placement (AP)® Biology course.  That course is being offered in the 2021-2022 academic year to promising high school students in rural Mississippi through a pilot program involving selected high schools, with the expectation of being scaled further going forward.
Professor Urry, who earned her Ph.D. at MIT, has taught at Mills College in Oakland, CA since 1995.  Professor Urry also has helped teach millions of high school and college students through her work as lead author of Campbell Biology, currently in its 12th edition, as well as Campbell Biology in Focus, currently in its 3rd edition, which examines key topics relating to the AP Biology course.
Professor Urry's textbooks are used in close to 90 percent of AP Biology courses, and in 60 percent of college introductory Biology courses.  Over 14 million students have studied Biology using various editions of the textbook, which has been translated into 20 languages.
In addition to her textbook, Professor Urry has written numerous books and articles, and given many talks and presentations on subjects relating to Biology and Biology education.
Professor Urry is particularly focused on bringing a wider range of students from different backgrounds into the field of Biology, which she recognizes is essential to furthering scientific progress.
Professor Urry's passion for promoting educational opportunity aligns closely with the mission of the Global Teaching Project, with whom she has longstanding ties.
The Global Teaching Project provides promising high school students in rural, high-poverty communities access to advanced STEM courses they need to achieve their full potential, but which their schools otherwise could not offer, due to resource and staffing constraints.
The Global Teaching Project's Advanced STEM Access Program, now in its fifth year, currently serves over 400 students in 52 classes at 28 schools throughout rural Mississippi.  AP Biology is the third course offered through the Program, along with AP Physics 1 and AP Computer Science Principles.
Professor Urry is part of a highly capable team of educators working on the AP Biology class:
Professor Urry conducts regular live classes, generally weekly, for Mississippi students via video conferences.
Nicole Roberson, a faculty member at the University of Mississippi School of Education and experienced AP Biology teacher, creates weekly lesson plans and supports In-class teachers through classroom visits and mentoring.
In-class teachers—including Sonya Chapman, an AP Biology-certified teacher at Newton High School who has been instrumental in launching the course—implement the lesson plans and work directly each day with students.
Tutors from Harvard, Yale, and Mills College conduct regular tutoring sessions—typically twice weekly—and provide assistance to teachers.
Students also are provided with Professor Urry's textbooks, extensive online resources, and have the opportunity to attend immersive, university-based, residential instructional programs.
The Global Teaching Project is working with 5 high schools in connection with the AP Biology course in the current school year, and plans to scale the course further going forward, as part of its continuing efforts to add courses, students, and schools to its Advanced STEM Access Program.
For further information, please contact Matt Dolan, CEO of the Global Teaching Project, at matt.dolan@globalteachingproject.com.