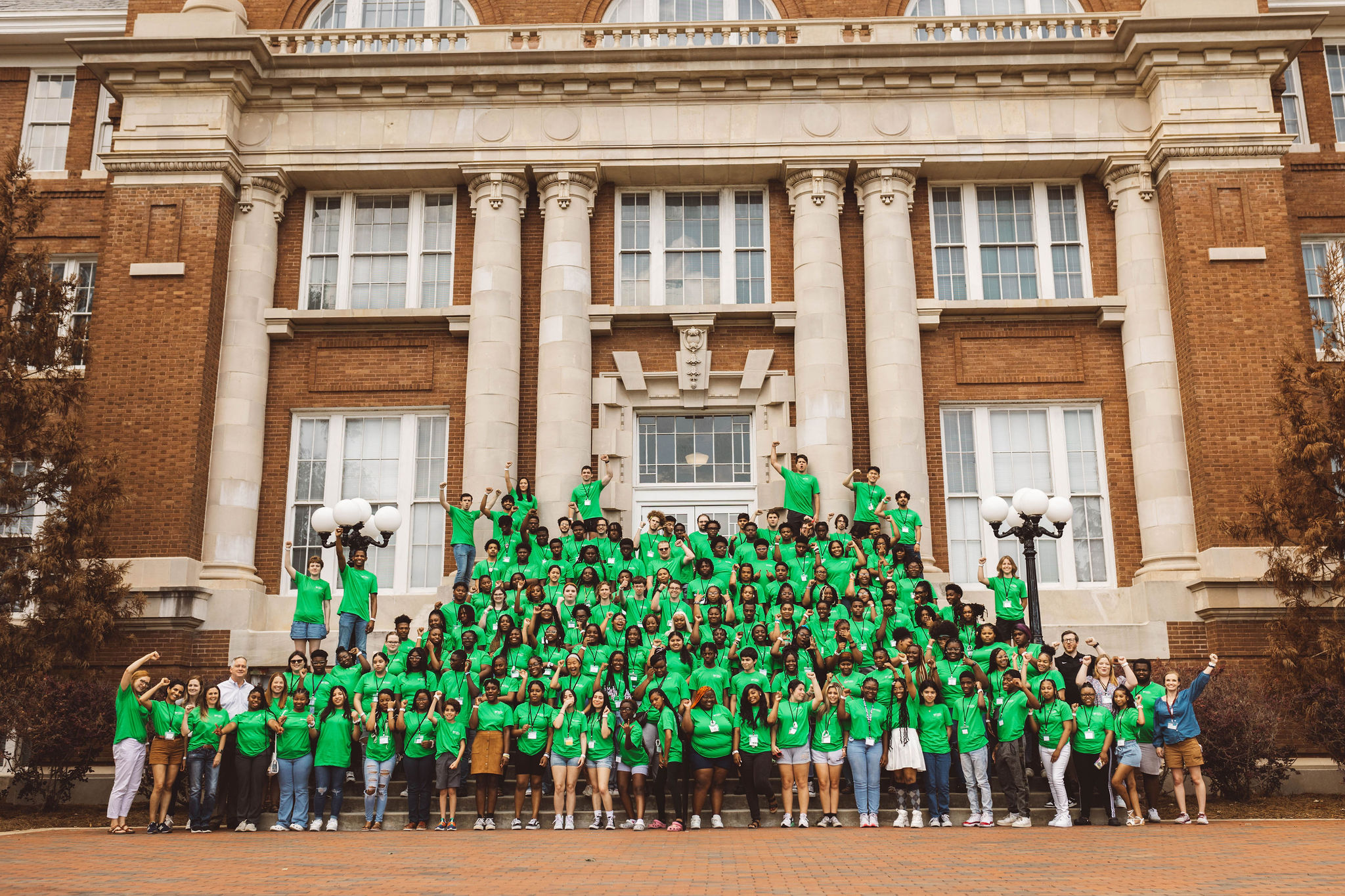 Year 7: GTP expands unique reach, educational opportunities
Categories

Featured

Date

October 25, 2023
Now in its seventh year, the Global Teaching Project's Advanced STEM Access Program continues to have unique success in providing promising high school students in rural, high-poverty Mississippi  communities access to advanced courses they need to achieve their full potential, but which their schools otherwise may not be able to offer, due to a chronic, and worsening, shortage of qualified teachers:
In the first year of GTP's Advanced STEM Access Program (2017-2018), the program offered a single course, AP Physics 1, at 9 high schools.  This year, the program offers over 80 classes at 38 high schools in four subjects—AP Physics 1, AP Biology, AP Computer Science Principles, and AP Statistics, and we plan to continue to add schools, students, and courses.
Most schools served by the Advanced STEM Access Program offered no APs in any subject before working with GTP.
The Advanced STEM Access Program more than doubled the number of Mississippi public schools offering AP Physics 1 in 2022-23, and increased the number of schools offering AP Computer Science Principles and AP Biology by 61 percent and 30 percent, respectively.  Yet those numbers dramatically understate the program's impact in the state's most impoverished rural areas, where those courses are only available through the program.
In the 31 Mississippi school districts that are both characterized as Rural, Low-Income School Districts (RLIS) by the U.S. Department of Education and have Black student enrollment of over 90 percent according to the Mississippi Department of Education, GTP offers 42 AP STEM classes at 14 schools in 12 districts.  In the 19 RLIS districts with over 90 percent Black enrollment that do not yet work with GTP, none offer AP Physics, AP Computer Science, or AP Statistics, and just one offers AP Biology, according to the most recent College Board data.
As College Board recently wrote to the U.S. Secretary of Education, GTP's Advanced STEM Access Program "has proven uniquely successful in addressing disparate access to AP STEM courses."   
Among schools that serve the 50 highest poverty rural school districts in the entire country , the only ones that offer AP Physics do so through GTP's Advanced STEM Access Program, and the majority of those schools that offer AP Biology, AP Statistics, or AP Computer Science also do so by working with the program, according to the most recent Census and College Board data.
The Advanced STEM Access Program has achieved those results by creating a Community of Achievement linking students and educators from some of the nation's most impoverished areas with experts and tutors from around the country.  
The leading sources of tutors are Virginia, Yale, and Harvard, who are joined by STEM majors from Columbia, Cornell, Dartmouth, Georgia Tech, Jackson State, Mississippi, Mississippi State, Notre Dame, Rutgers, Vanderbilt, and elsewhere—over 20 universities in total.  Students also have an opportunity to interact with leaders from a wide range of fields, including a recent Nobel Prize-winning physicist, other prominent scientists, a U.S. Senator, successful businesspersons, historians, and community leaders.
We acknowledge that much work remains to be done. We look forward to continuing to meet these challenges in the year ahead!