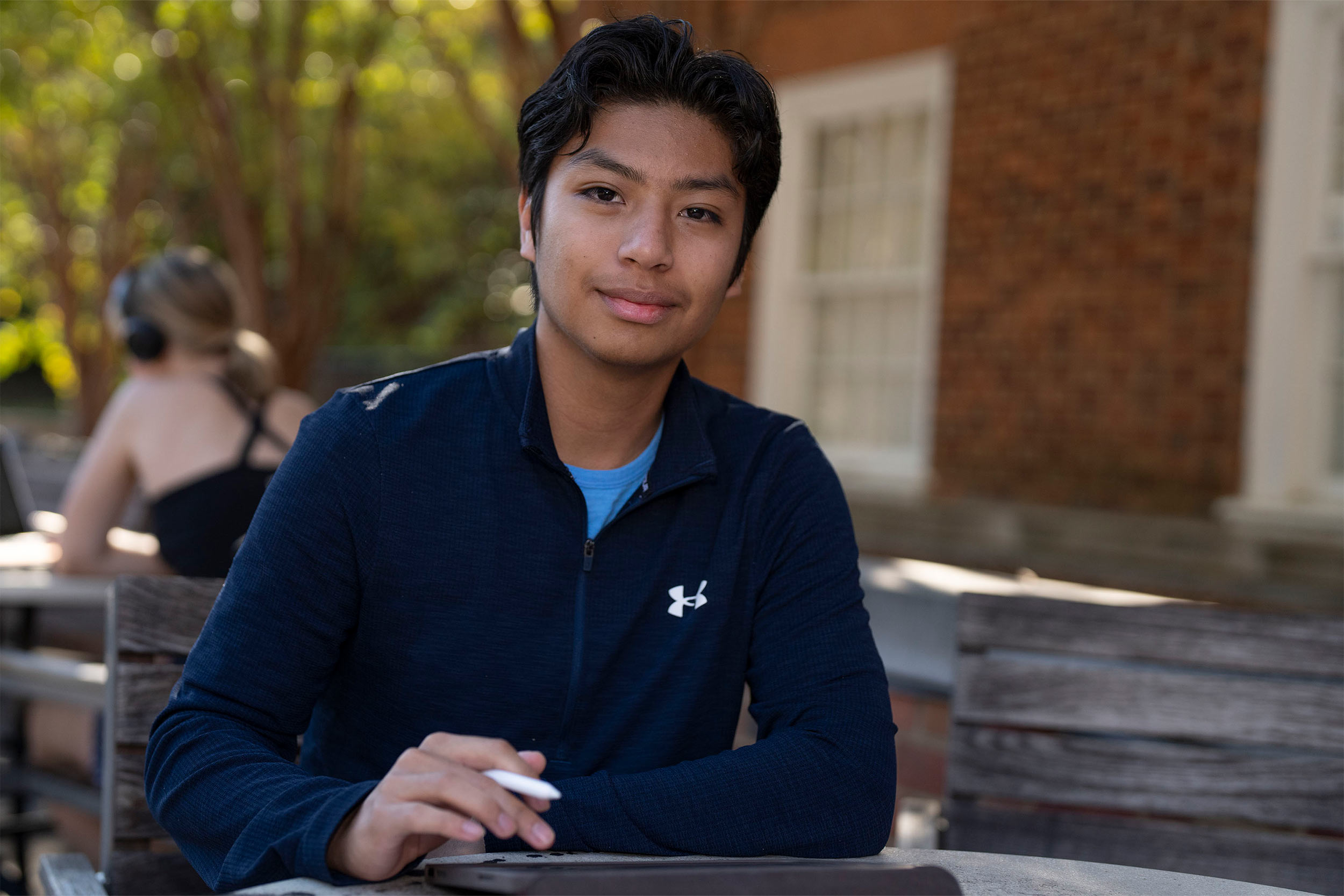 He Beat the Odds To Get to UVA, Thanks to the Wahoo Community
UVA Today published an article last week on our initiative to provide promising high school students in rural Mississippi communities access to the advanced STEM courses they need to achieve their full potential, but which their schools otherwise may not be able to offer.
The article
focuses on one of our graduates—Jalil Jiminez of Ecru, Mississippi, who is now a First Year at Virginia—as well as the UVA tutor, Marcos Gonzalez, who worked with Jalil on his AP coursework and guided him in the college admissions process.
In the article, Jalil recounts his path to Charlottesville:
"I think that without the Global Teaching Project, I wouldn't be here," Jimenez continued. "Because that's what really inspired me to apply my focus to applying to UVA."

The first-year student is already looking ahead to next year.

"I want to TA for the Global Teaching Project next year," he said during a glistening October afternoon outside Newcomb Hall.  "I want to apply and give back.  I think that'd be really cool."
We are deeply grateful for the support and efforts of the UVA community and look forward to our continued relationship with the university. To learn more about our work, we encourage them to look at our 
website
 or view a 
short video
 on our Advanced STEM Access Program.