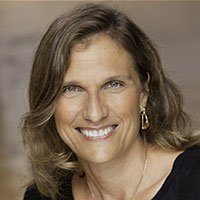 Darla Romfo
President, Children's Scholarship Fund
Darla Romfo serves as President and Chief Operating Officer of the Children's Scholarship Fund, a nonprofit dedicated to providing partial scholarships for low-income children in grades K-8 to go to private school. CSF's motto is to give parents a choice and children a chance. In bringing that motto to life, CSF has provided scholarships to almost 152,000 children since its inception in 1998 and currently serves more than 24,000 children nationwide. Ms. Romfo has served in this capacity since the organization offered its first scholarships in 1999.
Immediately prior to joining CSF, Ms. Romfo practiced law in both the public and private sectors. She worked on Capitol Hill from 1993 to 1999 serving as Legislative Director and Counsel to Senator John Breaux of Louisiana and Legislative Director and Tax Counsel to Senator Kent Conrad of North Dakota. She worked closely with both Senators in their roles as members of the Finance Committee and with Senator Breaux as a member of the Senate Democratic Leadership, and as Chairman of the Bipartisan Commission on the Future of Medicare. She also worked closely with Senator Breaux on the National Commission on Retirement Policy and helped develop a comprehensive Social Security and Retirement Reform Bill. Previously, she was an attorney in private practice specializing in tax law.
Ms. Romfo is a frequent speaker on education and parental choice, and is on the board of the National Leadership Roundtable on Church Management. Previously, she was on the board of the Geneva School of Manhattan, a private, non-sectarian school with a classical curriculum.
Ms. Romfo grew up on a farm in North Dakota and graduated from the University of North Dakota with degrees in political science and accounting. She is a CPA and received a law degree from George Washington University.